Welcome to Data Science UCSB!
Data Science UCSB is a student organization preparing Gauchos for successful careers in data science and analytics.
What We Do
We provide Gauchos with the resources and community to learn, share, and create in the realm of data science. Our vision is to be the platform through which companies and faculty researchers seek the best data science talent UCSB has to offer, as well as one that empowers students looking to earn this distinction.
When Do We Meet?
General meetings are on Tuesdays and from 7:00 - 9:00 PM. We usually meet at the DAHC, but due to COVID-19, our meetings are on Zoom.
Learning
Utilize resources we provide to learn and create.
Innovating
Collaborate in groups to make your own data science projects.
Blog
Keep up with our past events through our blog!
Come Join Us!
Sign up and join our slack for information about club news and other opportunities.
Latest Posts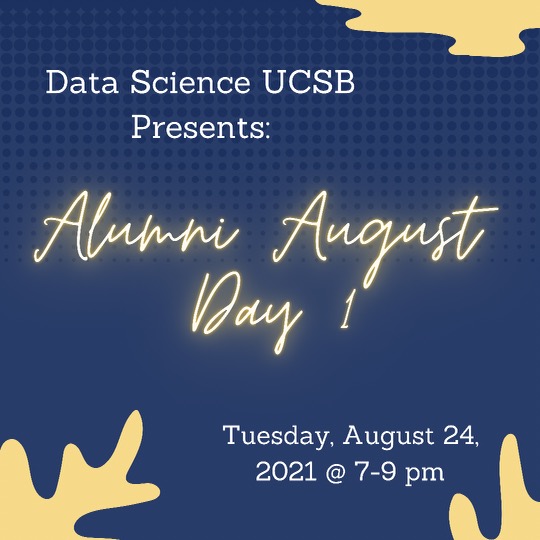 Weekly panel of UCSB alumni sharing their experiences with data science before and after graduating!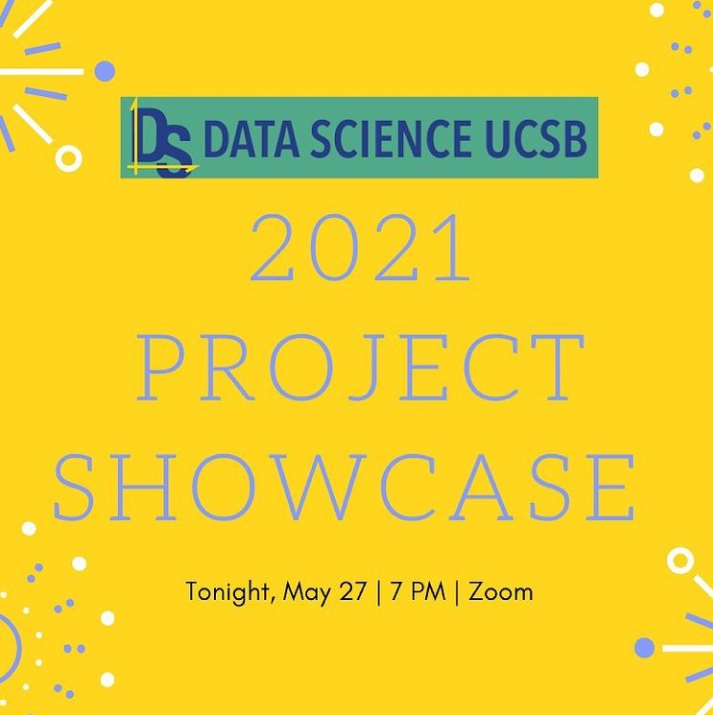 Data Science UCSB hosts our annual spring Project Showcase!
Come out to the UCSB Data Science Project Showcase on May 27!